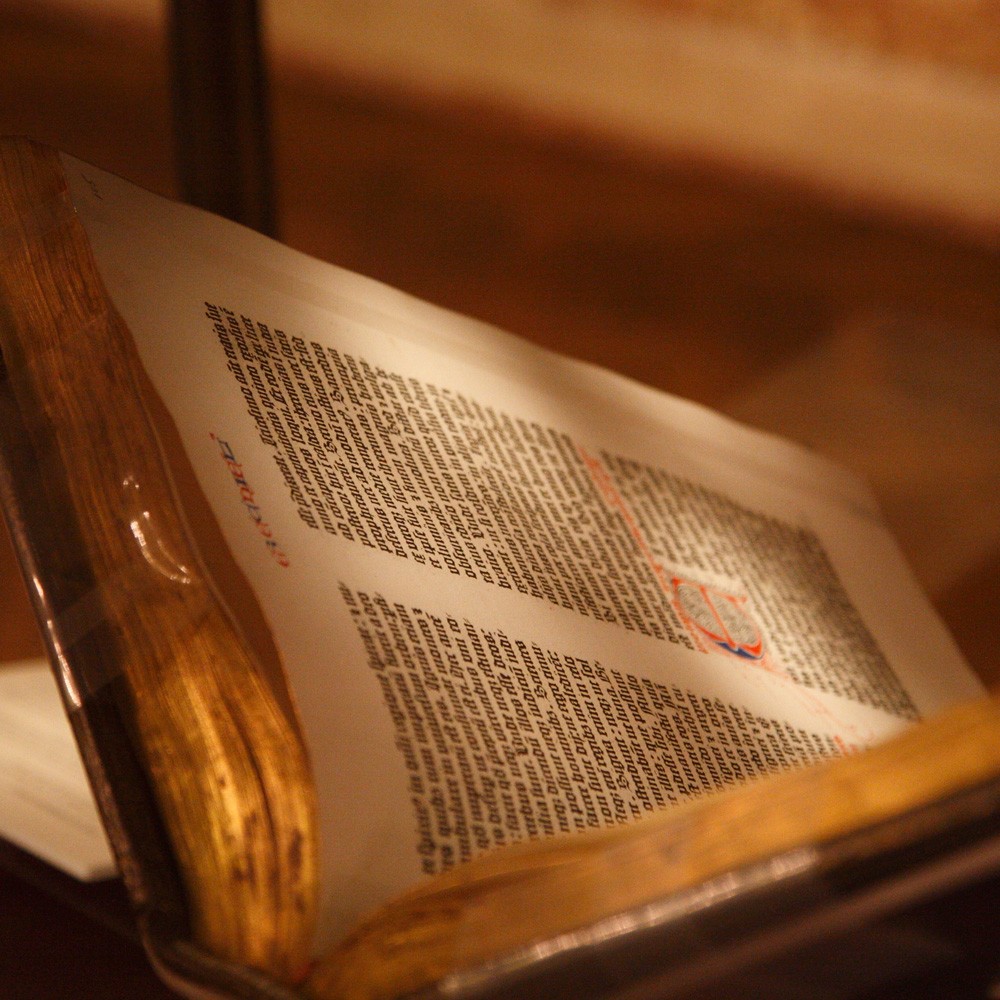 STATEMENT OF FAITH
At Church on Vogel, we believe and teach…
that the Bible is the Word of God, divinely inspired, without error in the original manuscripts, preserved by God in its entirety and is the divinely authoritative standard for everyone. For this reason our doctrine is based upon God's Holy Word.

that the Godhead exists eternally in three persons  –  Father, Son and Holy Spirit, and these three are one God.

that God is the absolute and sole creator of the universe and that creation was by divine decree.

that man was created free of sin with a relational nature and that in Adam's sin of disobedience to God's will, sin entered into the world and the result of sin led to death and separation from God.

that God, out of His love for all people sent Jesus Christ into the world to save sinners.

that Jesus Christ in the flesh was both God and man; that He was born of a virgin, and that He lived a sinless life in which he taught God's truths and performed many wonderful miracles; that He was crucified, died to pay the penalty for our sins, and was raised from the dead on the third day. Later He ascended to the Father's right hand where He is head of the Church and intercedes for believers, and is coming again to take away the church and then personally and visibly return to this earth to set up His kingdom.

that the Lord Jesus Christ made the only perfect atonement for sin, providing us a way of escape from the penalty of sin (death), and   giving us eternal life. Individuals have their sins eternally forgiven through faith alone in Jesus Christ's finished work on the cross.

that such salvation with its forgiveness of sins, God's gift of a new nature, and the hope of eternal life, is entirely apart from good works, baptism, church membership or man's effort, and is of pure grace.

that true believers are eternally secure, that they cannot lose their salvation, but that sin may interrupt the joy of their fellowship with God.

that all who receive Christ become members of His Church and joint-heirs with Christ. When Jesus returns for the Church, their bodies will be raised like His body and will live forever in heaven.

that it is the goal of every Christian to grow in spiritual maturity through obedience to the Word of God and the indwelling of the Holy Spirit.

that the Holy Spirit is a person, is God, and possesses all the divine attributes. He indwells all believers, baptizes, seals them at the moment of their salvation, and fills them in response to confession of sin and  surrender to God.

PHILOSOPHY STATEMENT
The commitment of this church is to reach out to the community of Palmerston North and in particular to the suburb of Roslyn with the Gospel; and to other parts of the world, either where there is no indigenous church, or in partnership with the indigenous church. This will be done in a method that is applicable and meaningful to those to whom we minister. This does not mean that we will always be able to work within the comfort zones of each church member.

We will provide an environment where all Christians will grow in their Christian faith with consecutive Bible teaching being a priority.

We will encourage Christians to honour Jesus Christ through worship, prayer and obedience to God's Word in the power of the Holy Spirit.

We see ourselves as an autonomous church; Jesus Christ is our "Head." We are happy to be associated with "Open Brethren" but this does not exclude us from co-operating with or helping other denominations if the true Gospel is spread and people discipled.
OUR MISSION
To know Christ and to make Him known
Our goals to achieve this mission are:
To learn more about our Saviour God from His Word and to communicate with Him in prayer.

To develop our sense of oneness, and encourage fellowship with each other.

To reach out to others in love and to tell them about Jesus Christ.
OUR VISION
Church on Vogel desires to be a caring, enthusiastic and growing church family. We want to deepen our relationship with God through Jesus Christ and make Him known through loving involvement in the lives of people in our local and world-wide community.
STRATEGIC INITIATIVES   (Underpinning the vision)
Community: Providing a place for everyone to belong
Spiritual Formation: Enabling people to live like Jesus
Mission: Extending the love and compassion of Jesus to our local community
Resources: Developing leader's finances and facilities to accomplish the vision
For more information please contact our office.