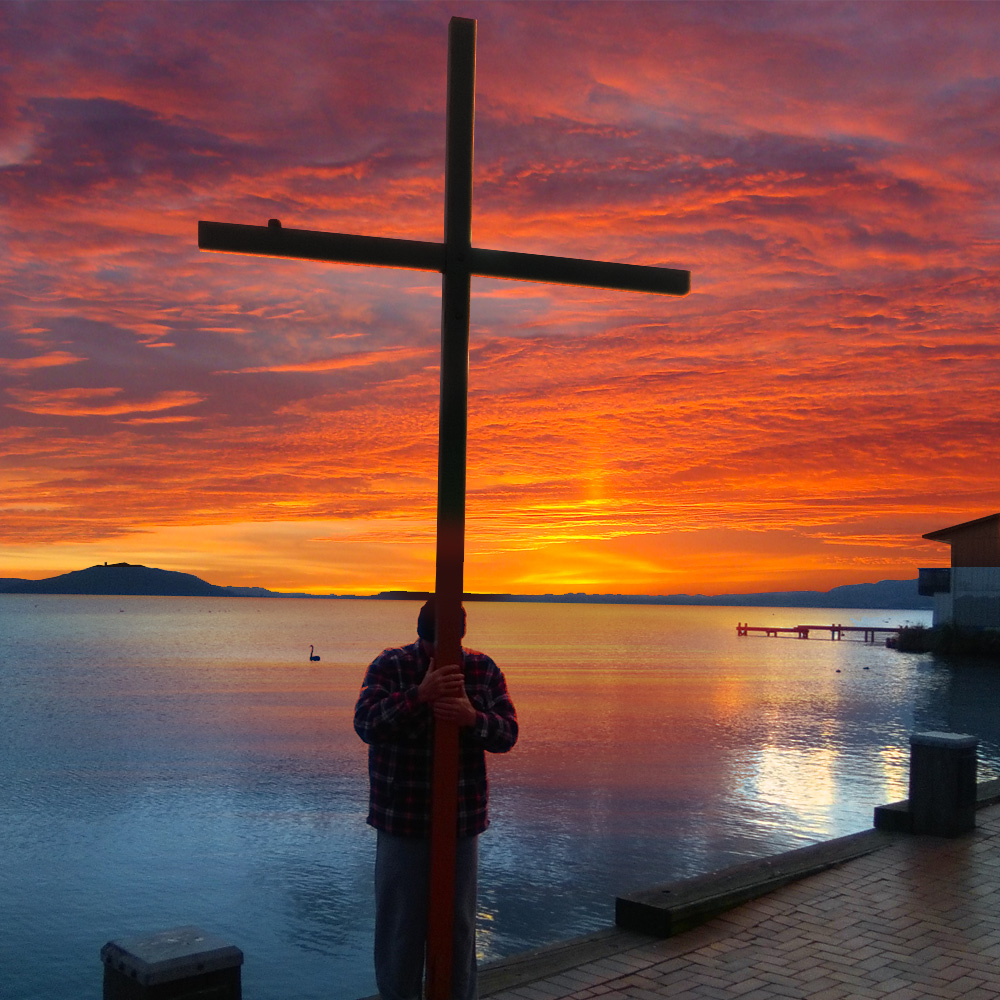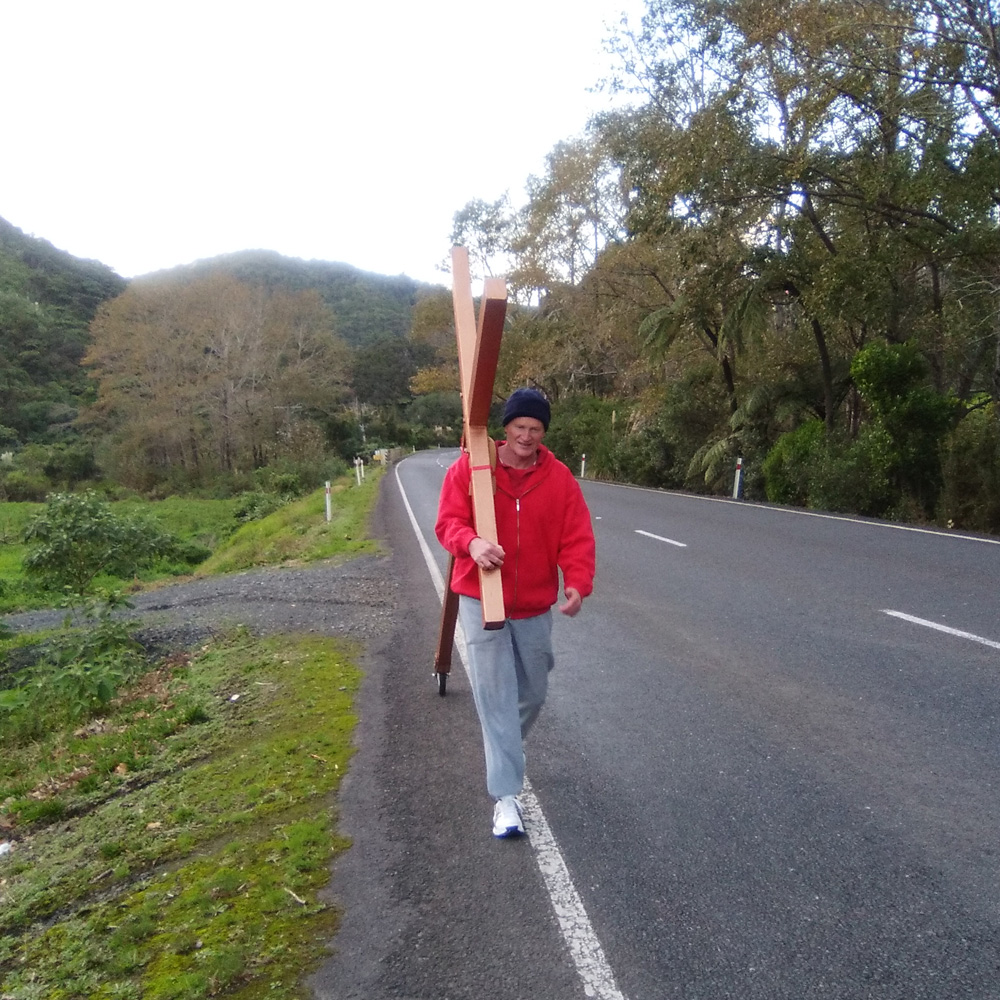 There is a message behind the Cross. It is a message of love, hope and forgiveness of sins to those who put their trust in Jesus Christ. It is a message of restoration and reconciliation to God. In this world today people are looking for love, acceptance and most of all truth. As followers of Jesus we believe He is the only way, The Way, The Life and The Truth.
Paul the Apostle said, 'I am not ashamed of the gospel.' Neither should we be ashamed. The Cross itself makes a statement of what we believe.
My story started in 2012 when The Lord asked me to make a wooden Cross. I made the Cross the same day. Then I obeyed His instruction to walk publicly with The Cross around Marton, Sanson, Bulls and Palmerston North. Along the way I found I was able to tell others about Jesus' sacrifice and salvation. I continued walking other areas periodically for about four years until He asked me walk the length of New Zealand, with the Cross and share the gospel along the way.
We started the first leg of this journey in September 2015 from Wellington to Cape Reinga, walking the East Coast during the school holidays and part of the Christmas holidays. During the last school holidays in 2016 we started the South Island leg of our journey. We covered just over 300 kilometres and are now looking forward to the Christmas walk from Stewart Island heading north. 
It has been an amazing experience and we have seen many wonderful conversions as we shared the gospel with folk along the way. None of this would have been possible without our Church family, Pastors and Elders and the encouragement, support and like mindedness of my best friend and wonderful wife Joan. It will be great to have our boys Luke and Samuel with us on The Christmas walk.
If you are interested in having Kim and Joan come and share their experiences with you, please contact Joan (details below).
---
In the News
Motueka Guardian, article: 'Bearing the Cross' reported by Jane Wells (28 September 2016) – View here: https://issuu.com/guardian-motueka/docs/28_september_2016
Nelson Mail, article: 'Man carries cross around New Zealand to spread the word of God' – View here: http://www.stuff.co.nz/nelson-mail/news/84686973/man-carries-cross-around-new-zealand-to-spread-the-word-of-god
Channel 39, Dunedin: 'Faith of Wheels' reported by Rosel Labone (18 January 2017) – View here: http://www.channel39.co.nz/news/faith-wheels
Otago Daily Times, article: 'Cross to Bear' (6 January 2017) – View here: https://www.odt.co.nz/news/dunedin/cross-bear