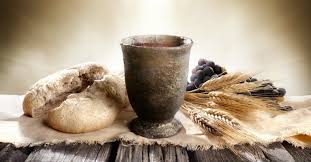 SUNDAY 19th SEPTEMBER
Due to Covid "Delta" Level 2 please read the following message from the Elders at Church on Vogel.
Psalm 37:5 
"Commit your way to the Lord; trust in him, and he will act.  He will bring forth your righteousness as the light, and your justice as the noonday."
THIS SUNDAY
We continue to be in "Delta" Level 2. Here are the general requirements:
The service is limited to 50 people (not including those providing services)
Contact tracing – please "sign in" using the NZ COVID-Tracer app or by writing your details in the COV contact tracing register
Regarding seating, we will need to provide 2-metre physical distancing between "bubbles"
Those attending can wear a mask, but they're not mandatory
Hand sanitiser will be provided in various locations within the church building
There will be no tea or coffee offered at church services until we reach Level 1
In order to stay within our limit of 50, we continue to give preference to the older members of our community who have already been contacted.  Please do not come to the service unless you have booked a place.  If you have any questions, feel free to phone Andrew on 027 625 8747 or email the church office, 
office.cov@gmail.com
.
Of course, if you're sick, please stay home. If you have symptoms of cold or flu, call your doctor or Healthline and get advice about being tested.
Please note that the Dignam's (307 Milson Line), have opened their home for anyone who might want to gather with them for church this Sunday.
This week we will be streaming the service via Zoom
If you have Zoom installed, please click the button below a few minutes before 10am to join the service:
Meeting ID: 819 7623 8313
You may be asked for a password. If so, the password for
this meeting is 539486
If you have never used Zoom before you can install it from here: https://zoom.us/download
We recommend you do this before Sunday.
COMMUNION
Here's how we will organise communion this week:
The communion stewards will layout the bread (already diced) and the cups on the communion table at the front.
The stewards will call up each section of the church, one after the other, to come and collect their own bread and juice and return to their seats. The communion stewards will use tongs to serve the bread.
Those partaking can leave their cups under their seats or in the holder under the seat in from of them.
OFFERINGS
If you would like to make your offering via internet banking:
Account Name: Church on Vogel
Account Number: 01-0754-0008957-00
If you require an annual donation receipt, please make sure that you enter your 3-digit COV giving code into the reference field. If you don't have one of these please contact Leigh Chard at office.cov@gmail.com.
Finally, remember to keep in touch with each other. The Elders and Pastors are available for anyone who is in need prayer and encouragement or would simply like a phone call.
On behalf of the Pastors and Elders,
Tony
WORSHIP,  TEACHING & COMMUNION 
9:30am    Join us to PRAY – All Welcome (First room off the corridor)
10:00am   Praise, Worship & Communion
SUNDAY
Speaker:
Kidzone classes provide Bible teaching and activities for children from preschool through to early Highschool age.
Creche is always open for infants and the Playroom for young children.